Is the Real Estate Market Slowing Down, or Is This a Housing Bubble?
Posted by OJ Rodriguez on Saturday, September 17, 2022 at 1:15 PM
By OJ Rodriguez / September 17, 2022
Comment
The discussion of a housing bubble in the next year appears to be intensifying as increasing mortgage rates continue to hamper an overheated real estate market. In the past two years, home prices have increased at an excessively fast rate, leading many to inquire: are things just slowing down, or is a crash eminent?
In order to answer this question, there are two things we need to comprehend. The first is the actuality of the change in today's housing market. And the second is what specialists are saying about home prices in the next year.
The Change in Today's Housing Market: What it Means
We are currently witnessing a turning point in the housing market regarding supply and demand. According to realtor.com, active listings have increased by more than 26% in comparison to this time last year. In addition, the ShowingTime Showing Index has revealed a decrease of almost 17% in showings from last year (as shown in the graph below). This is a significant inflection point for housing because, over the past two years, there has been an immense amount of demand (as shown through showings) for homes without enough homes available for sale to meet this demand. This imbalance is what caused the market frenzy.
The current market conditions of supply and demand are dissimilar to what they used to be, and the market has decelerated from the prior pace. This is corroborative evidence of the abrupt slowdown that many individuals have been sensing.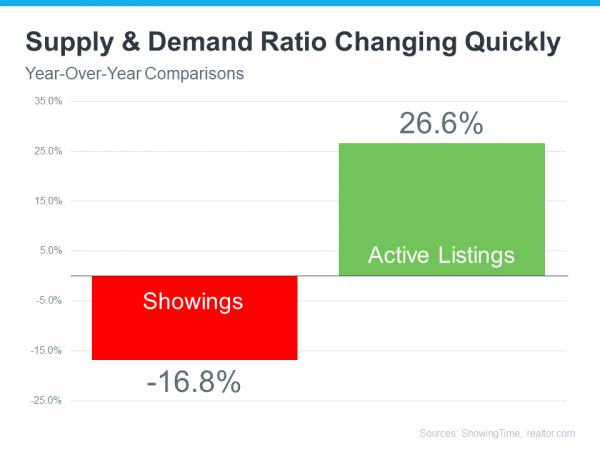 Predictions for Home Prices in the Coming Year
At present, most analysts are projecting that home prices will increase in 2023, though the rate will be slower than the past two years. The average prediction of the six experts below is that national home prices will appreciate by 2.5% in the next 12 months. Only one of the six forecasters is predicting that home prices will decrease.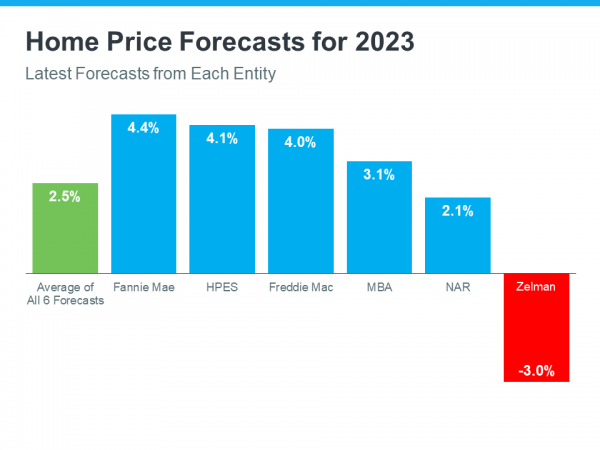 Going by this data alone we can conclude that the real estate market is slowing down but this is not a bubble about to burst, that being said it is possible that some markets will be impacted by home price depreciation, but to think this will happen on a national scale is very very unlikely.